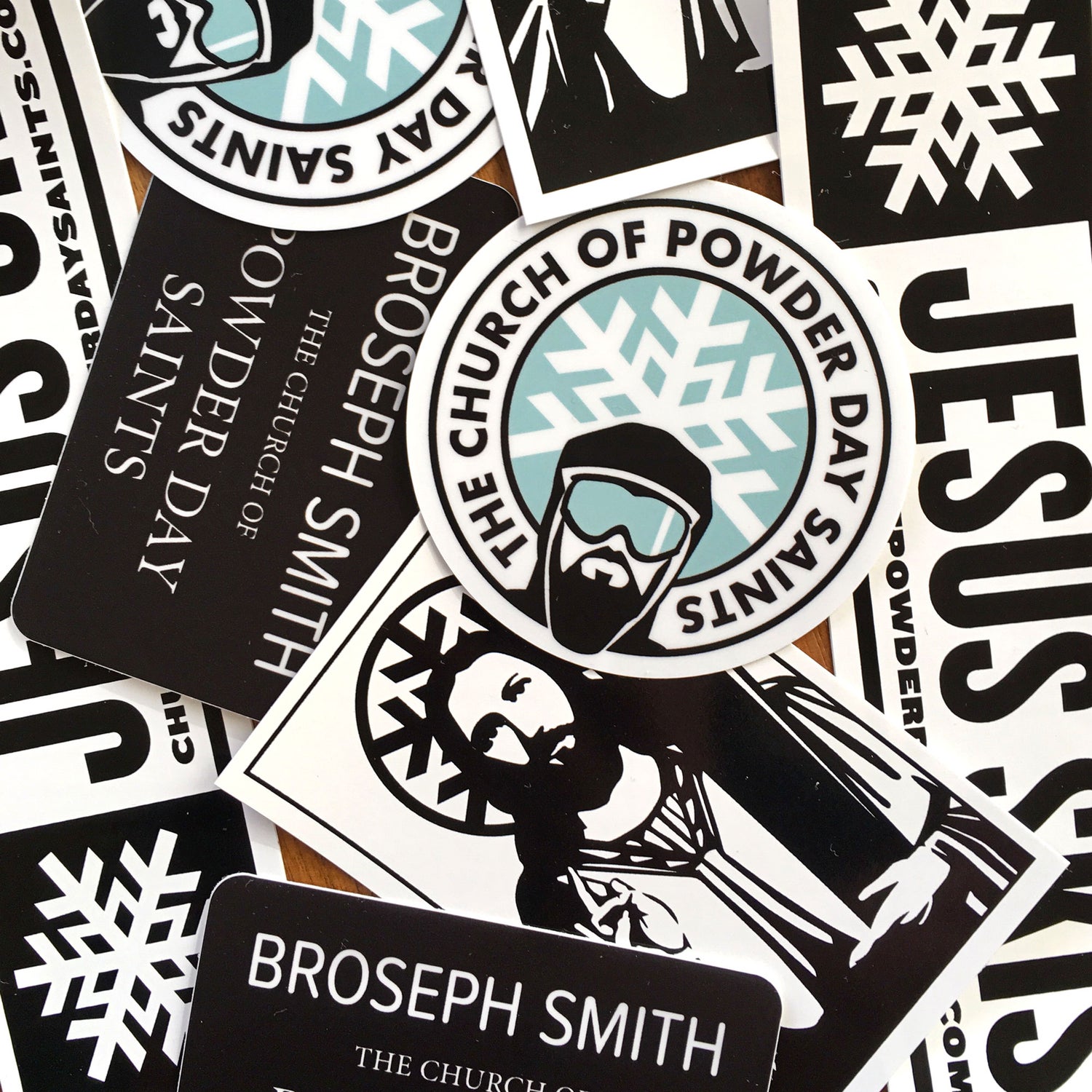 Stick your faith on all your favorite surfaces. All sticker grab bags include two of the following stickers - plus a few extra thrown in for good measure.
- Powder Day Saints Emblem
- Broseph Smith Missionary Tag
- Jesus Skis
- Byzantine Jesus
All sticker packs have FREE SHIPPING!